Company History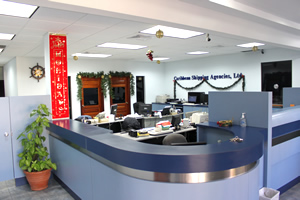 Caribbean Shipping Agencies, Ltd. was established in 1976 as a Sole Proprietorship by Mr. Stanley Longsworth Sr., and at the time, was the only Shipping Agency in the country that was wholly Belizean owned and operated. Shortly thereafter, and spurred by the growth of the business, the company evolved into and continues to exist as a Family Owned and Operated Shipping Agency, with Principal Directors being Stanley Longsworth Sr., John Longsworth Sr., and Laura Longsworth. Together, the Directors have built the company embedding the core values of honesty, integrity, and ethical business practices establishing Caribbean Shipping Agencies, Ltd. as Belize's Premier Shipping Agency.
As the company grew and began to expand, the Directors quickly recognized that as a young and growing nation, there was a need for a stable yet comprehensive Global Shipping Service that would offer Importers & Exporters reliable and affordable trade routes/options. As a consequence, a relationship which lasted approximately five years was established with the now defunct Trans Caribbean Lines who offered a regular cargo service out of Miami, Florida.
After the demise of Trans Caribbean, and recognizing that there was a huge void to be filled to ensure the least disruption in service, Caribbean Shipping Agencies fostered a partnership which has stood the test of time with Hyde Shipping Corporation. Hyde Shipping was initially introduced to Belize in 1981, offering a bi-monthly bulk and containerized shipping service out of Miami, Florida U.S.A. Over the years this service evolved from a ten day turnaround schedule, to weekly, and now bi-weekly calls providing both Importers and Exporters with the reliability and flexibility needed to remain relevant in an ever changing competitive economic environment. Together, Caribbean Shipping Agencies and Hyde Shipping Corporation have been able to build their Clientele first and foremostly with excellent Customer Service, complemented with a safe, reliable, and affordable shipping service. We have become partners in Global Transportation.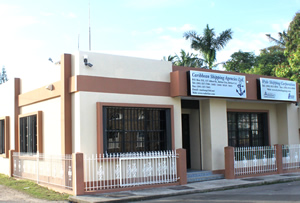 In addition to the Containerized service mentioned above, Caribbean Shipping Agencies also acts as Port Agents & Consultants for International Tramp Vessel Operators and local businesses who import bulk cargoes such as Wheat, Corn, Fertilizer, Steel Rebars, Cement, and in the case of exports, bulk Sugar. Our services have also extended to include Project Cargo, Military Vessels & Exercises, and Oil Drilling Equipment / Services.
Under the guidance of our Directors, Caribbean Shipping Agencies Ltd., has also played a pivotal role in the establishment and development of Cruise Tourism in Belize. Today, we are proud to serve as Port Agents for Royal Caribbean Cruises Ltd., who along with their subsidiaries, is the second largest Cruise Line in the world. We are also very privileged to act as Port Agents for a host of other Cruise Lines whose contribution to the overall Tourism Industry cannot be overstated.
With sound Management, complemented by a team of experienced and dedicated staff, Caribbean Shipping Agencies, Ltd. is poised to continue in its tradition of being Belize's premier Shipping Agency. Simply put, "We do it better!"